Frequently Asked Questions
How do Veneers/Crowns work?
Laminate Veneers and Crowns are simply cemented overyour natural teeth, to do this some preparation of your natural teeth is required. Laminate Veneers simply cement to the front of your natural teeth and Crowns cement fully around the natural teeth.
What are the benefits of Veneers/Crowns?
The main benefits revolve around being able to have a perfect dental aesthetic, whether you are looking for a stunning Hollywood look or simply a natural smile to boost your confidence, cosmetic dentistry is a perfect way to help!
Am I suitable for treatment?
Most people are suitable for cosmetic dentistry of some kind, however, we must be sent individual photos of your teeth and gums for the dentists to assess the best method of how we can help.
What materials are used for veneers?
The two most modern and popular material choiceare Emax (lithium disilicate) and zirconium (zirconia). Both are ceramic materials which offer tough but very aesthetically pleasing structures
How long will the procedure take?
Generally the treatment can be complete within a 6-7 night stay in Turkey. If you require dental implants you may need to revisit the clinic 3-6 months later after a healing period has occurred, however most customers can finish in 6-7 night stay.
How many appointments will I have at the clinic?
Over the 6-7 nights you will have normally 3 appointments to complete the treatment. This will usually be appointment 1 (day after arrival) folllowed by 2-3 days away from the clinic, appointment 2 and 3 will then follow where the new teeth will be fitted and any final alterations will be made.
Will I be in pain?During treatment you will receive local anaesthetic to numb the mouth and gums from any pain. You may be a little sore after treatment but it won't stop you carrying out normal activities during your stay, we would recommend standard painkillers after treatment such as paracetamol and ibuprofen.
Can I eat as normal after dental treatment?
During appointments we would recommend trying to stick to soft foods such as pastas, soups, eggs etc. Your mouth may be a bit tender so this would be advised.
Will I need to take time off work to recover?
You shouldn't need time off work to recover, after your final appointment you will be set to go and to continue with your normal daily activities!
Can the teeth break/fracture?
Yes the teeth can break but the likelihood is very small, the probability of this occurring is the same as breaking a natural tooth
How long do veneers from Turkey last?
On average zirconium full crown veneers last 10-20 years, in some cases they can last longer.
How do I care for my crowns or veneers?
You must care for your crowns/veneers like you would your natural teeth, regularly cleaning and making sure you have immaculate oral hygiene to prolong the life of your teeth and gums.
Will my crowns/veneers change colour?
No, zirocnium and emax porcelain will not change colour over time, they are not like older metal porcelain crowns which had a tendency to change colour and leave black lines on the gums due to the metal content, this is not present in modern ceramic methods. After eating/drinking your teeth may temporarily stain but you can clean them back to original colour.
Will the clinic offer a guarantee/warranty?
Yes the clinic will offer a guarantee which will be given when in the clinic, it will outline what is covered by the guarantee in detail. This guarantee lasts 7 years after treatment completion, which is much higher than the average clinics offer of 3-5 years.
What is the differences between emax and zirconium?
Emax is known for having a naturally translucent appearance that allows light through just like natural teeth. Zirconia traditionally had a denser, more opaque look, but improvements in technology have significantly diminished this effect. Multi-layered zirconia crowns can achieve an impressive translucency while still being much stronger than Emax.
Do Uk Smiles offer holiday package deals?
Yes, all of quotes include hotel stay, airport transfers in private VIP vehicle and FREE breakfast daily. All you need to do is book your flights separately in your desired dates, after confirming our availability.
Once we have received your photos via Instagram/WhatsApp/ email, we will send across our dentists recommendations of treatment plan and quoatation. If you are happy to proceed with the booking you will need to find suitable flights to stay in Turkey for usually 7 nights (your quote will say). You will also be required to pay £250 online booking fee, this amount is deducted from the total amount, the remaining amount you would pay when in Turkey, via CASH.
Which airport would I fly to?
You will need to fly to Antalya Airport where one of our airport transfers drivers will await you, they will hold a sign with your name on so you can locate them easily.
Will I have time to enjoy a holiday?
YES, you will have lots of spare time to enjoy a holiday whilst in Turkey, this is why we have listed some places of interest within this information pack! The clinic is also right by once of the most popular beaches in Turkey- Konyaalti beach, it is also surrounded by shops, bars, restaurants and shopping centres!
Can I choose the shade and shape of my new teeth?
Yes, when in the clinic you will have the opportunity to choose your new teeth shade from a large spectrum of colour choices, you will also get the opportunity to choose the tooth shape from examples, so you really can get the perfect smile for YOU! this ranges from very natural options to dazzling Hollywood styles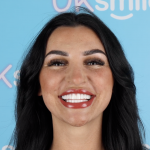 "An excellent service from start to finish, incredibly hygienic, and super friendly staff"
⭐ ⭐ ⭐ ⭐ ⭐
Get your life-changing quote today

Hotel Packages & Taxi (No Hidden Fees) 

Book With Confidence - Highly Reviewed

Affordable Pricing 

UK Customer Service Team

Hair & Teeth Transformations 
Error validating access token: The session has been invalidated because the user changed their password or Facebook has changed the session for security reasons.