About us
A little
about UK Smiles
UK Smiles is a dental service provide based in the beautiful holiday resort of Antlaya, Turkey. We provide a range of cosmetic dentistry services.
The clinic has over 20 years of experience in providing professional dental care.
In recent years we have been particularly popular amongst UK clients who like to travel abroad for cheaper high quality dental treatments. We have english speaking customer service advisors who can assist with any questions you may have.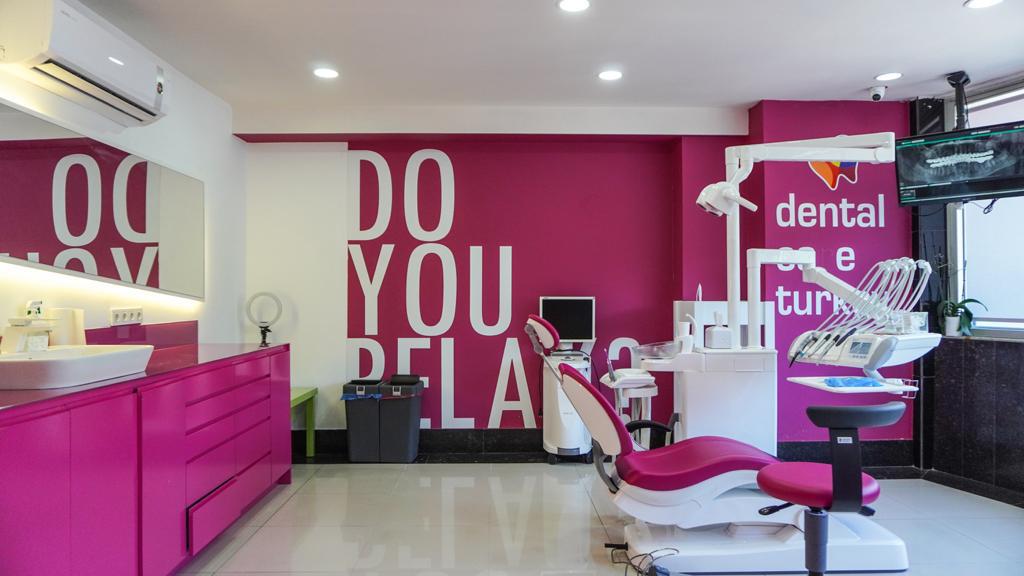 The Clinic
The clinic is fully licensed and registered with the Turkish ministry of health. This means the clinic is regulated and held to an exceptionally high standard, when compared to other dental practices.
Set over 4 floors, the clinic has a modern, clean and colourful interior. It hosts 12 individual, private treatment rooms, each packed with the newest technology available.
This, alongside the clinics expert staff, enable high quality dental procedures in a comfortable environment. Treatment rooms also contain TVs, so patients can relax and enjoy whilst treatment is provided
Clinic Location
The clinic is located in the stunning holiday resort of Konyaalti, Antalya, just a 10-minute stroll from the famous 7km stretch of Konyaalti beach. It is also surrounded by great restaurants, bars and shops, so you can be sure to enjoy a great holiday whilst visiting the clinic to perfect your smile.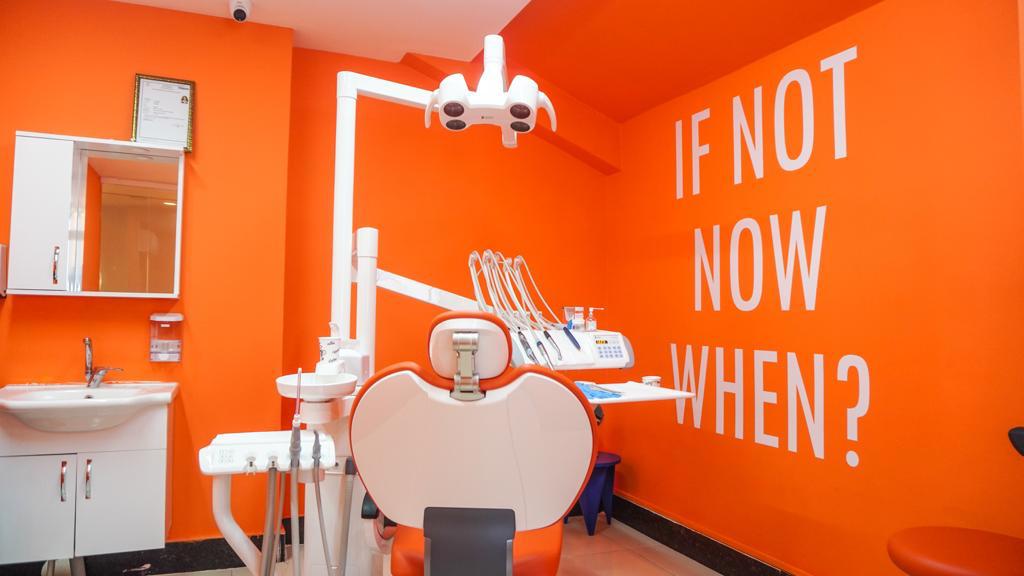 Clinic Technology
Innovation is a key priority to the clinic. Over the years it has consistently reinvested in new technologies and staff training, in order to deliver continuous service improvement. Equipment used is sourced only from the world leading dental manufacturers, such as Sirona and Ivolar.
Some more recent technology additions to the clinic include Sirona CAD/CAM technology, immediete load implants (implants complete in just 1 trip) and 3D tomography. Sirona CAD/CAM Technology: This means that the clinic has the ability to use cameras to take virtual dental impressions and create 3D images of your teeth.
Such images can then be imported into a computer software system that is used to virtually create/design your dental restoration with the highest accuracy for a perfect smile design.
Immediate Load Implants: If you have missing teeth and require dental implants to replace them, you will typically be offered a lengthy treatment plan, requiring multiple visits to the dentist across a number of months.
The process often takes up to 6 months to complete. However, with precision high technology the clinic can now offer immediate load implants to suitable patients, meaning your smile restoration could be complete in just 1 week!
Although not all patients will be suitable for this, the clinic can check whether this technology could work for you during the consultation process. 3D Tomography: This allows the dentists to get a full 3D image of your teeth/ mouth, so that the dental surgeons can best plan your implants.
Utilising 3D imaging gives the surgeons the ability to see the conditions of you jaw bones more accurately prior to the procedure, to inform the placement of implants. Using this method has greatly reduced the opportunity of implant failure to less than 2%.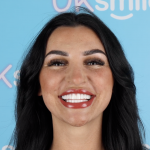 "An excellent service from start to finish, incredibly hygienic, and super friendly staff"
⭐ ⭐ ⭐ ⭐ ⭐
Get your life-changing quote today

Hotel Packages & Taxi (No Hidden Fees) 

Book With Confidence - Highly Reviewed

Affordable Pricing 

UK Customer Service Team

Hair & Teeth Transformations 
Error validating access token: The session has been invalidated because the user changed their password or Facebook has changed the session for security reasons.