Your Journey with UK Smiles (Planning Your Trip)
Our top priority is to ensure that your journey with us is smooth, comfortable, and enjoyable. From the moment you book with us to the moment you leave with your new smile, we've got you covered. We've listed the steps involved in your UK Smiles journey below, so you know exactly what to expect. Let us take care of the details while you sit back and relax, and enjoy your new smile.
Step 1
Online Consultation
Initial online consultation involves sending photos/X-rays to the dental team for assessment, with a treatment plan and price quotation provided after
Step 2
Book Your Flights
Booking in with UK Smiles involves booking flights to Antalya Airport, paying an online booking fee, and contacting them with any questions
Step 3
Airport Pick up
Upon arrival at the airport, VIP transfers are included, with a driver waiting near the "Welcome to Antalya" sign with your name on it for pickup
Step 4
Treatment
1-3 appointments at the clinic to receive your planned treatment (only a 3 minute drive from the hotel).
Step 5
Departure Day
You will be picked up from the hotel and taken to the airport in a private vehicle for your departure flight. Usually this is arranged 3 hours before your flight, leaving plenty of time for you to get to the airport and check in for your return flight in a relaxed manner.
Your Journey
Over the years UK Smiles has continued to improve its services by making adjustments with ease in mind. From booking into leaving on the plane home with your amazing new smile, your happiness is our priority. Our objective is to make the journey smooth and enjoyable for every patient who decides to book with us.
All our packages include the below as standard and we are always happy to adjust our packages to accommodate your travel companies for a small additional cost.
VIP airport transfers
Accommodation
Breakfast
Initial online consultation
To begin your journey with us, we require some photos or X-rays of your teeth for the dental team to assess. These are used to give you a quotation. The easiest method for sending photos/X-rays to us is via WhatsApp, as this allows us to communicate with you efficiently. 
After the dental team looks at your photos, we'll get back to you with a treatment plan and price that fits your needs and wants. At this stage, you can also ask as many questions as you like or even arrange a phone call with one of our UK advisors to discuss everything in more detail
Making Your Booking
If you decide to go ahead based on the quotation provided, you will be required to find suitable flights to Antalya Airport (AYT) for the timeframe required to complete your treatment.
You will also be required to pay an online booking fee of £300, but don't worry, this amount is deducted from the total treatment plan cost, leaving the remaining amount to be paid in the clinic when in Turkey.  
Once flights are booked and your booking fee is paid, it's simply a case of seeing you in Turkey! However, if you have any questions in the run-up to your trip, please contact us. 
Arrival at the Airport
When you arrive in Turkey and have collected your bags, it's time to exit the airport to find your driver. We include VIP airport transfers with all packages, meaning you can relax from the moment you arrive. 
Your driver will be waiting for you near the "Welcome to Antalya" sign, which is unmissable when exiting the airport. Your driver will hold a sign displaying your name, so you can locate them easily and be on your way to the hotel. The drive to your hotel from the airport is around 30 minutes.

Treatment
Please note that treatment plans will differ from person to person, so the example appointments below may be different for you, depending on exactly what your treatment is. 
The below plan is set out to give you an idea of how clinic appointments generally work for most individuals. 
You will be picked up from the hotel and brought to the clinic for all appointments by your rep and dropped back off at the hotel on completion. (3-minute drive)
Example Appointment Plan
Appointment 1
This appointment is usually the longest, so we recommend having a good breakfast before this one! Appointment 1 includes your secondary consultation with the clinic's senior dentist, paperwork, X-rays, style, shape and shade choice, tooth preparation, potential root canal and temporary teeth impressions and manufacture.
With all that in mind, the day of your first appointment can be quite busy, and you can usually expect to spend 6-8 hours in the clinic on average, although this may vary.
2-3 days of from the clinic (to enjoy the beautiful Konyaalti).
Appointments 2 and 3
Please note, some patients may only require 3 appointments and others 4, generally, the middle appointment(s) will revolve around you and your new teeth.
Appointments 2-3 may involve a trial fit and check of your new teeth, where the dentists will check your new teeth meticulously to make sure they are of exceptional quality and fit.
You will also have the opportunity to see your new teeth, in your mouth, to ensure they are suitable for you. You may decide that you would prefer some fine adjustments at this time, and this is never a problem. Any requests will be accommodated where doable.
Following checks, your new teeth are then sent back to the lab for potential fine adjustments and a final polish ready for your final fit.
Generally, these appointments are around 1-4 hours.
Final Appointment
Your new smile day! This appointment revolves around the final fit and cementing of your new teeth, and the dentists will again do some checks to make sure all is well before cementing them into place.
This appointment can be relatively long so we ask you to prepare for this as best as possible. Generally, it is 3-6 hours on average.
Departure Day
You will be picked up from the hotel and taken to the airport in a private vehicle for your departure flight. Usually, this is arranged 3 hours before your flight, leaving plenty of time for you to get to the airport and check in for your return flight in a relaxed manner.
Here at UK Smiles, we are aware of how difficult a decision it is to choose a company to provide your dental treatment. There are hundreds of clinics in Turkey to choose from, so we thought we would let you know what sets us apart from the rest!


Check out some of the benefits of choosing UK Smiles below
1. Your Smile Your Design
We will always allow you to pick the smile design YOU want, wether this be a very natural aesthetic to match your natural teeth or a brilliant white hollywood smile, we understand not everyone is the same. During your first appointment, after X-rays, you will have an initial consultation to talk through your treatment plan. The consultation will include choosing the shape, the style and the shade of your new smile, from over 200+ possible combinations. Whilst that sounds like a lot to choose from, don't worry, the expert dental team will always be at hand to help you decide what will be best for you.
2. Your own personal Rep!
UK Smiles are the only company in Turkey that offer you a representative to take care of you throughout your trip. Every patient who books with UK Smiles is delegated a rep, who's sole responsibility is to look after you from the moment you arrive. Your rep will: Meet you at the hotel as soon as you arrive from your private transfer, to make sure you get checked in and to introduce themselves. Be on hand to answer any questions you may have.Exchange phone numbers with you, so you can contact them at any time. Give you all of your appointment times and pick you up from the hotel to take you to and from the clinic (3 minute drive) for each appointment. Give you general tourist information and show you around town etc if de
3. Experience and reviews!
We have one of the best dental treatment reputations in Turkey because we have helped thousands of people get great dental care and restorations. We know what our customers want, and we have evolved over the years to provide a smooth and easy process for you. There's a reason we have hundreds of 5 star reviews with a 4.9/5 rating on Trustpilot!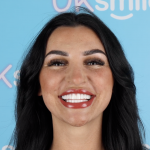 "An excellent service from start to finish, incredibly hygienic, and super friendly staff"
⭐ ⭐ ⭐ ⭐ ⭐
Get your life-changing quote today

Hotel Packages & Taxi (No Hidden Fees) 

Book With Confidence - Highly Reviewed

Affordable Pricing 

UK Customer Service Team

Hair & Teeth Transformations 
Error validating access token: The session has been invalidated because the user changed their password or Facebook has changed the session for security reasons.