Nervous Patient Care
Our top priority is to ensure that your journey with us is smooth, comfortable, and enjoyable. From the moment you book with us to the moment you leave with your new smile, we've got you covered. We've listed the steps involved in your UK Smiles journey below, so you know exactly what to expect. Let us take care of the details while you sit back and relax, and enjoy your new smile.
Nervous Patient Care
At UK Smiles, we understand that undergoing dentistry can be a nerve-wracking experience for many patients. That's why we specialise in providing a safe and calming experience for our patients who choose to receive their treatment in Turkey. Our goal is to help ease any anxieties and ensure a comfortable journey from start to finish.
At UK Smiles, our compassionate and understanding approach towards nervous patients sets us apart as one of the leading clinics in the country for treating dental phobia.
You can trust us to provide a calming and comfortable experience for all of your cosmetic dentistry needs.
Our approach to patient care:
Empathetic listening
We understand the importance of being heard. By taking the time to listen and understand your concerns, we can tailor our approach to best meet your needs.
Patient control
Your comfort and satisfaction are our top priority. We won't begin treatment until you are fully confident and ready. We are here to answer any questions and allow you to set the pace.
Comfortable atmosphere
We've designed our clinic to be a relaxing and comfortable environment. From the plush surroundings to the warm and welcoming staff, we want you to feel at home.
Here at UK Smiles, we are aware of how difficult a decision it is to choose a company to provide your dental treatment. There are hundreds of clinics in Turkey to choose from, so we thought we would let you know what sets us apart from the rest!
1. Your Smile Your Design
We will always allow you to pick the smile design YOU want, wether this be a very natural aesthetic to match your natural teeth or a brilliant white hollywood smile, we understand not everyone is the same. During your first appointment, after X-rays, you will have an initial consultation to talk through your treatment plan. The consultation will include choosing the shape, the style and the shade of your new smile, from over 200+ possible combinations. Whilst that sounds like a lot to choose from, don't worry, the expert dental team will always be at hand to help you decide what will be best for you.
2. Your own personal Rep!
UK Smiles are the only company in Turkey that offer you a representative to take care of you throughout your trip. Every patient who books with UK Smiles is delegated a rep, who's sole responsibility is to look after you from the moment you arrive. Your rep will: Meet you at the hotel as soon as you arrive from your private transfer, to make sure you get checked in and to introduce themselves. Be on hand to answer any questions you may have.Exchange phone numbers with you, so you can contact them at any time. Give you all of your appointment times and pick you up from the hotel to take you to and from the clinic (3 minute drive) for each appointment. Give you general tourist information and show you around town etc if de
3. Experience and reviews!
We have one of the best dental treatment reputations in Turkey because we have helped thousands of people get great dental care and restorations. We know what our customers want, and we have evolved over the years to provide a smooth and easy process for you. There's a reason we have hundreds of 5 star reviews with a 4.9/5 rating on Trustpilot!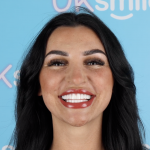 "An excellent service from start to finish, incredibly hygienic, and super friendly staff"
⭐ ⭐ ⭐ ⭐ ⭐
Get your life-changing quote today

Hotel Packages & Taxi (No Hidden Fees) 

Book With Confidence - Highly Reviewed

Affordable Pricing 

UK Customer Service Team

Hair & Teeth Transformations 
Error validating access token: The session has been invalidated because the user changed their password or Facebook has changed the session for security reasons.