Dental Crowns
From Turkey
We utilize the latest in CAD/CAM technology to ensure precise and accurate results. Our team of experienced professionals is dedicated to providing you with the highest quality service at an affordable price.
Cost-effective solution: Dental crowns from Turkey are a cost-effective alternative to traditional UK prices, without compromising on care and quality.

We offer a wide range materials, such as porcelain, zirconia, and dental-grade silicate, catering to personal choice and specific needs.

Turkish dentists are experts in their field and have helped fit thousands of dental crowns for thousands of happy customers.
What Are Dental Crowns?
Dental crowns, also known as full veneers, are the name given to the application of a hard, tooth-like substance created as a cap for a broken, weak or damaged tooth to return functionality and improve the aesthetics of the tooth. Sometimes known as full veneer crowns can be used to cover teeth that are damaged or worn down. You can use a full crown to transform a smile completely. This type of treatment can be used for both cosmetic or medical purposes. Crowns can also be used to match your existing teeth, fix gaps in the teeth and close the gaps.
In some cases, a whole tooth may be synthesised to be screwed onto a dental implant, securing the new tooth (or teeth in the case of a bridge) to the jawbone itself for strength. Dental crowns are manufactured using several different techniques and from multiple different materials, which we explore in more detail below. Prices for each method and material differ, and all have different properties. Choosing which dental crown material may be entirely down to personal choice, or in other cases, some may be more viable than others, narrowing the field of choice. Our dental partners in Turkey have helped fit thousands of dental crowns over the years for thousands of happy customers, and when you're ready, we're more than happy to make an introduction with a free consultation.
How much do dental crowns from Turkey cost?
This page gives a full breakdown into all our dental pricing (remember all quotes are bespoke however.
View our costs
What are dental crowns made out of?
Dental crowns materials and manufacturing methods change between dental practices and from client to client depending on the unique challenges presented by their teeth.
However, some main identifiable types of dental crown are simple to discuss:
Stainless Steel Dental Crowns
Less common than they used to be because of their unnatural appearance, stainless steel dental crowns are usually just a temporary measure to cap off a broken tooth before a more permanent crown can be constructed. While not usually aesthetically pleasing, these crowns serve to protect what is left of the tooth from further decay until the final crown can be applied.
Crowns made from Gold, Platinum or cobalt-chromium and nickel-chromium alloys again used to be more commonplace than they are now. While they have a generally unnatural look, they do work well to protect the remainder of the tooth as they naturally do not rust or react to moisture or air. Difficult to damage but not always to everyone's visual tastes, these crowns are usually only used for molars or on other teeth that are not part of the client's smile.
Porcelain and metal fusing
Porcelain (that's the stuff your plates at home may be made from) is used the world over in dentistry due to its ability to mimic natural teeth right down to the right level of translucency, and it is often used to make crowns.
There are several different types of porcelain used, including stronger and more natural Emax porcelain. By fusing it to metal, crowns made in this way are stronger and more natural in appearance.
Relatively cheap compared to many dental crown materials, the resin is very easy to mould into the right shape, but they also wear down quicker than most and may fracture more easily than porcelain models.
These crowns are again made from porcelain, zirconia or another form of dental-grade silicate. However, they do not feature the metal component. This may be down to allergies to metals.
What process is involved with creating dental crowns?
As with all dental procedures, the first step is a thorough assessment from a dental professional to determine whether a crown is the best option to solve the issues being presented and form a bespoke plan of action moving forward.
It is normal to take x-rays too to ensure that the roots and root canal is healthy and intact – without which, dental implants may be needed.
The tooth itself will then be prepped, often involving the trimming down of broken or damaged sections to make room for the crown and perhaps some filling inserted into any cavities.
A mould of your mouth will likely be created at this point. A 3D computer model of your tooth can then generate using CAD/CAM technology before construction of the crown itself takes place at a dental laboratory.
You may leave your first appointment with a temporary crown to help protect the tooth against decay in the meantime.
After which, a second session will include the actual fitting of the crown itself, made from a material that will have been agreed upon between you and your dentist beforehand. You will probably receive some local anaesthetic to numb the area appropriately before the procedure begins.
Will I need dental implants to get a crown?
Not always. Dental implants are used when the tooth is entirely missing or must be removed in its entirety because of its condition. A damaged tooth may be stripped down in many cases, and a crown added to protect it while keeping the roots in place.
However, this is not always possible either, and if your dentist decides that using a crown as a cap is not viable, you may wish to look at dental implant costs and procedures to find a viable alternative.
Zirconium Crowns
Zirconium is one of our two main materials used for dental crowns and a common alternative to Emax
learn about Zirconium Crowns
Get a free quote today

25% off bookings for a limited time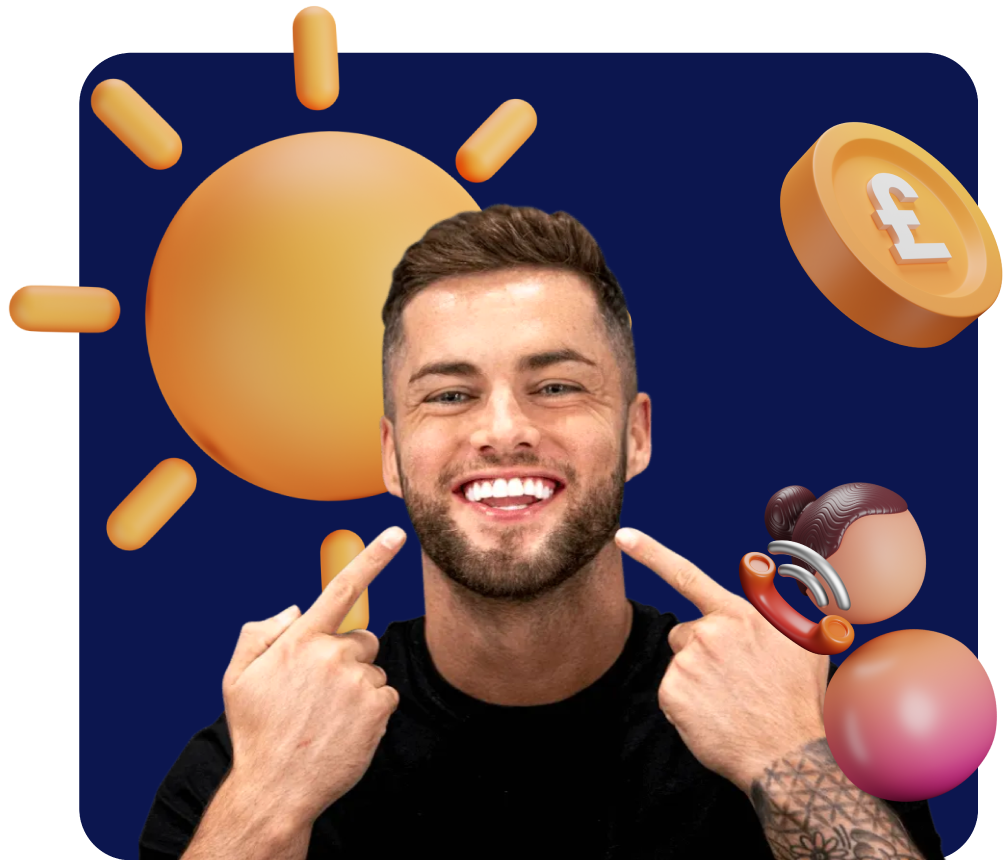 Hotel Packages (No Hidden Fees)
We understand that when our Uk customers come to visit they want to relax and unwind so we make sure the Turkey hotel is one of the best around.
Friendly UK Support Team
Our UK customer service reps are accessible via whatsapp to ensure that things run smoothly, so you can enjoy your holiday.
We Save You Money
With quick and accurate responses to all your queries, you'll save time and be more efficient.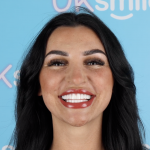 "An excellent service from start to finish, incredibly hygienic, and super friendly staff"
⭐ ⭐ ⭐ ⭐ ⭐
Get your life-changing quote today

Hotel Packages & Taxi (No Hidden Fees) 

Book With Confidence - Highly Reviewed

Affordable Pricing 

UK Customer Service Team

Hair & Teeth Transformations 
Error validating access token: The session has been invalidated because the user changed their password or Facebook has changed the session for security reasons.