EMAX Full Crown Veneers
When it comes to getting your veneers, it's essential to consider which type of veneers to get.
Emax Veneers applications represent a considerable percentage of the high-quality dental treatments performed in Turkey through UK Smiles. But what are Emax Veneers?
Emax Full Crown veneers are manufactured using Lithium Disilicate glass ceramic. This is popular choice for individuals who prefer a more natural translucent tooth aesthetic as the material absorbs the most light for the most translucent and tooth like aesthetic
Emax Veneers Are Among The Most Popular Dental Treatments In Turkey
Longevity and durability
EMAX Full Crown veneers in Turkey are crafted from high-quality pressed ceramic porcelain. They are tough and are stain-resistant.
Are Emax veneers good?
Emax full crown veneers are a good choice for customers looking for that natural aesthetic and amazing translucent appearance, whilst still remaining tough and rigid.
How strong are Emax Veneers?
Emax laminate veneers are far more durable and robust than standard porcelain veneers and are also more aesthetically pleasing. Zirconia is a high-priced material due to its strength and durability. They give superior aesthetics and gum harmony. Due to their similarity to natural teeth in terms of light transmission, they are frequently used in patients with high aesthetic expectations for their front teeth. You can select a shade that complements your natural teeth.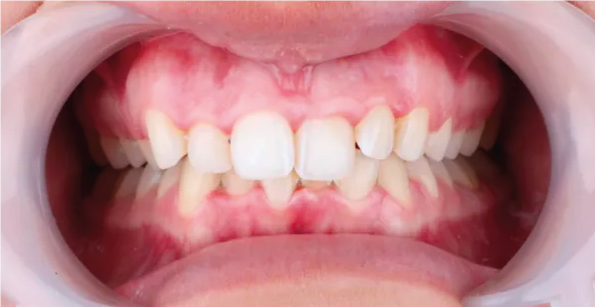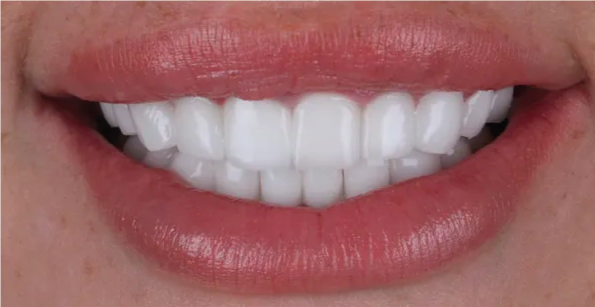 What are the benefits of Emax Veneers?
Emax veneers require minor tooth reshaping. This means you can keep more of your natural tooth shape. Emax veneers are also long-lasting as they are made from pressed porcelain. The treatment time for Emax is typically shorter than some other veneer treatments and can be completed within two sessions.
How much are Emax veneers from Turkey?
The cost of Emax veneers will vary at different dental clinics. On average, you can get a full set of Emax veneers, including 20 top and bottom, hotel and breakfast package price of £4,200. For a full break down of the cost of veneers in Turkey you can check out this link.
Get a free quote today

25% off bookings for a limited time
What are Emax veneers made from?
E-MAXTM is made entirely of lithium ceramic: a superior material is chosen for its robustness and delicacy. In comparison to the other veneer options, this one takes the least amount of tooth preparation. The CEREC® Computer System is used to design E-MAXTM restorations.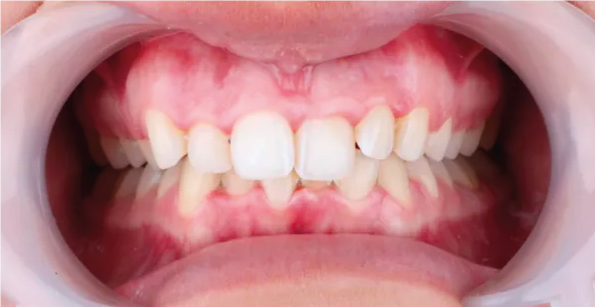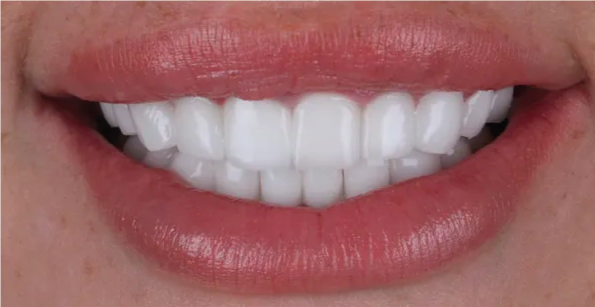 What are Emax veneers made from?
E-MAXTM is made entirely of lithium ceramic: a superior material is chosen for its robustness and delicacy. In comparison to the other veneer options, this one takes the least amount of tooth preparation. The CEREC® Computer System is used to design E-MAXTM restorations.
Is Emax better than Zirconium?
Both Emax and Zirconium are common materials used in cosmetic dentistry. Because Emax has a greater light transmittance than Zirconium, it provides a more natural and attractive look.
Additionally, Zirconium is a more durable material than Emax. If more than one tooth is lost, Zirconium bridge prostheses are used since eMax bridge prostheses are too fragile to use.
How are Turkey EMAX Veneers Fitted?
There is no tooth preparation required with Emax veneers. This allows the natural teeth to stay intact. This results in a more natural look. The dentist will take their initial impressions of your teeth so that they can get a perfect fit as they create the mould the Emax veneers will be made from. Then, specially created porcelain is forced into the mould under pressure to aid the structural density of the veneers, giving Emax the edge when it comes to toughness and long-term durability.
Do Emax veneers stain easily?
No, unlike many other types of veneer material Emax does not stain easily. This allows clients to drink coffee, wine and other foods that typically cause staining without having to worry.
Can you use teeth whitener on Emax veneers?
There is not much purpose for using teeth whitener on Emax veneers because it won't really do anything as it's not your natural tooth. Fortunately, you can create the shade of tooth you want so you won't have to whiten them.
How long do Emax veneers last?
On average, Emax veneers from turkey last up to around 15 years with normal usage. However, common-sense rules apply.
How long does it take to get Emax veneers?
Emax veneers are often quicker to assess and apply because of the reduced prep time on the original teeth, with some procedures often requiring no preparation at all.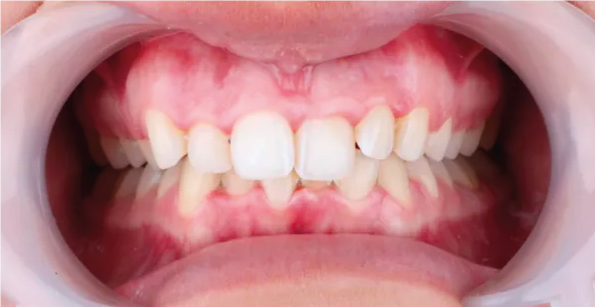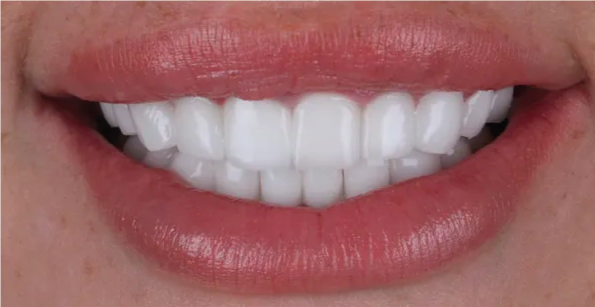 Following the placement of eMax veneers, what should patients focus on in terms of dental care?
Brush teeth in a circular motion with gentle bumps.
Hard foods should not be eaten or bitten off with Emax veneers.
Nail-eating and pen-biting obsessions must be avoided.
If you sleep with your teeth clenched or gnashed, you should wear a dental plaque on your teeth.
What shades of Emax veneer can I get?
Your dentist will have their own unique range of shades. You will be allowed to choose a shade prior to your treatment is applied to your teeth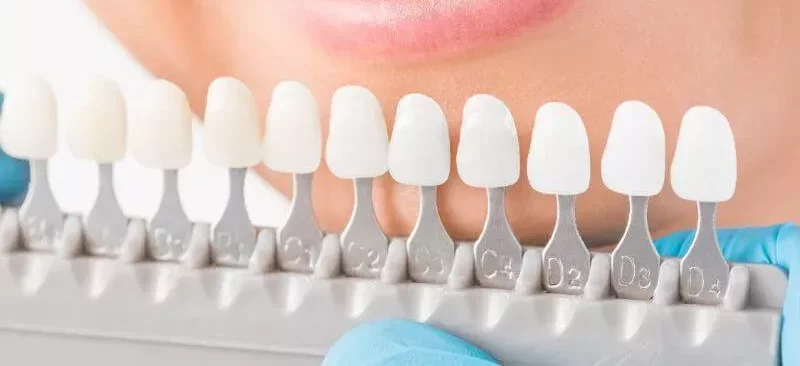 Laminate Veneers
They are the preference for many patients due to their high level of resistance to permanent staining and short application time.
Laminate Veneers
How much do they cost?
Before making your trip to Turkey. You will need to know how much your veneers might cost. This page explains everything.
Veneers costs in Turkey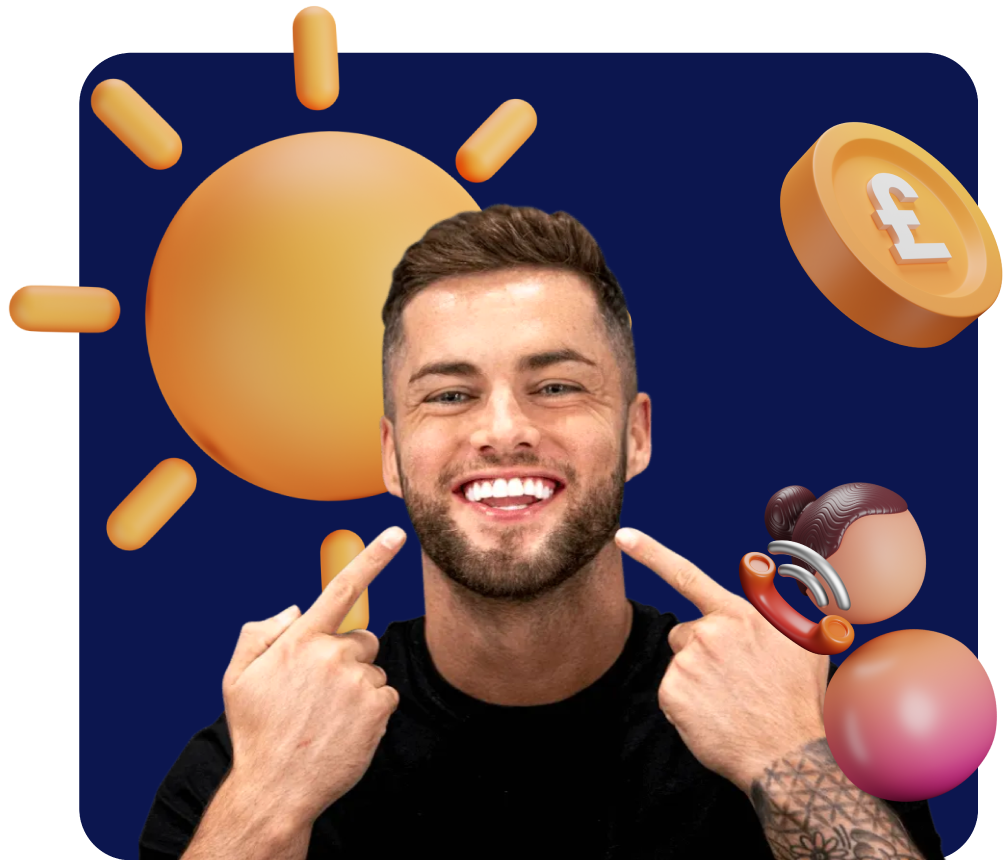 Hotel Packages (No Hidden Fees)
We understand that when our Uk customers come to visit they want to relax and unwind so we make sure the Turkey hotel is one of the best around.
Friendly UK Support Team
Our UK customer service reps are accessible via whatsapp to ensure that things run smoothly, so you can enjoy your holiday.
We Save You Money
With quick and accurate responses to all your queries, you'll save time and be more efficient.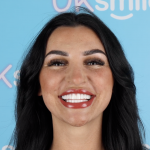 "An excellent service from start to finish, incredibly hygienic, and super friendly staff"
⭐ ⭐ ⭐ ⭐ ⭐
Get your life-changing quote today

Hotel Packages & Taxi (No Hidden Fees) 

Book With Confidence - Highly Reviewed

Affordable Pricing 

UK Customer Service Team

Hair & Teeth Transformations 
Error validating access token: The session has been invalidated because the user changed their password or Facebook has changed the session for security reasons.