At UK Smiles, we've always prided ourselves on our commitment to spreading smiles across borders. While our base is in the picturesque landscapes of Turkey, our vision is global. Our recent dental tour across the UK was a testimony to this vision, and a crucial element that made this tour memorable was our bespoke roller banner, masterfully crafted by none other than Banner World.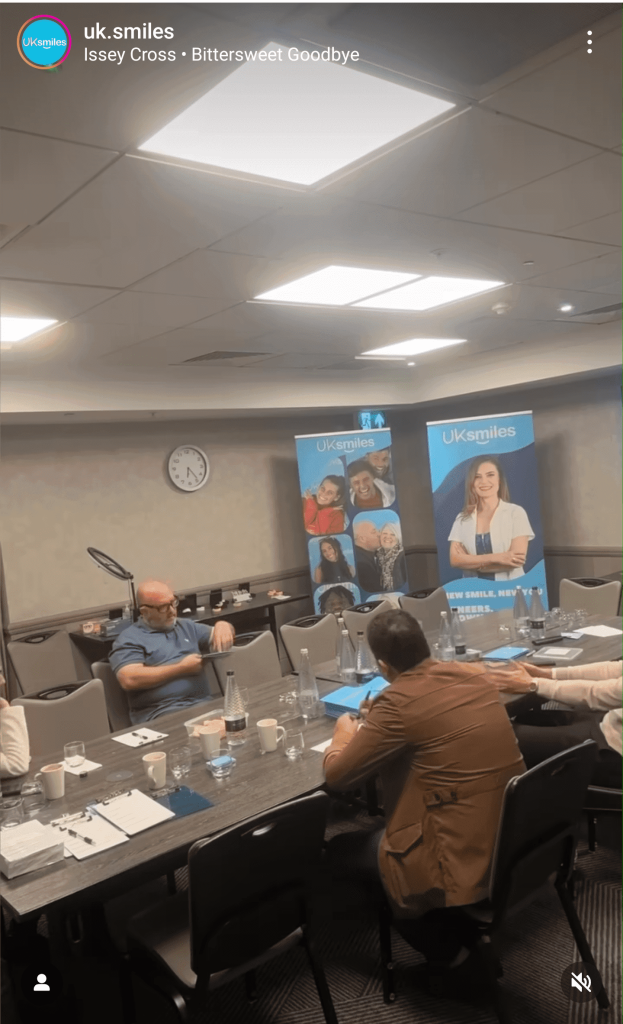 The Vision: As we prepared for our UK dental tour, we knew we needed a branding tool that was both portable and impactful. With its sleek design and ability to showcase our services, a roller banner was the obvious choice. But we didn't want just any roller banner; we aimed for one that encapsulated our brand's ethos and resonated with our UK audience.
Choosing the Right Partner: Banner World came highly recommended. Their reputation in creating high-quality banners was unparalleled. But it wasn't just their craftsmanship that impressed us; they were able to understand and cater to niche requirements, making them the ideal partner for UK Smiles.
Designing with Precision: The design phase was a collaborative effort. We presented our ideas, emphasizing our Turkish roots and the premium dental services we offer. Banner World's design team, with their keen eye for aesthetics, presented us with mock-ups that were a harmonious blend of our identity and the UK's cultural nuances.
Impeccable Execution: What stood out about Banner World was their commitment to perfection. They utilized top-tier printing technology, ensuring that every detail, from our logo to the images of our state-of-the-art dental facilities, was crisp and clear. The banner was not just a promotional tool but a work of art.
Unveiling the Masterpiece: As we unfurled our roller banner at the first location of our UK tour, it was met with admiration. Its towering presence, combined with the captivating design, made it a crowd-puller. It succinctly conveyed who we are, what we offer, and most importantly, the care and precision with which we operate.
An Overwhelming Response: Throughout our UK dental tour, our roller banner stood as a beacon, attracting potential clients and curious onlookers. Many approached us, commending the design and expressing interest in our services. The banner not only increased our visibility but also added a touch of professionalism and elegance to our setup.
Our UK tour was a resounding success, and while our team's dedication and expertise played a pivotal role, we cannot overlook the contribution of our roller banner. It was more than just a branding tool; it was a conversation starter, a symbol of our commitment to quality dental care, and a representation of the bridge we aim to build between Turkey and the UK.
In retrospect, our decision to collaborate with Banner World was one of the best we made for this tour. Their professionalism, attention to detail, and genuine passion for their craft were evident in every interaction. If you're ever in need of premium banners or any branding paraphernalia, we wholeheartedly recommend them.
To conclude, as UK Smiles continues its journey of creating beautiful smiles worldwide, we're reminded of the partnerships and tools that aid us in our mission. Our roller banner, designed and created by Banner World, will always hold a special place in our UK tour memories.
UKSmiles #DentalTour #BannerWorld